Women's Society of Christian Service (WSCS)
Women's Society of Christian Service (WSCS), is a ministry within the Church for women of all ages. The main purpose of WSCS is to help women grow in Christian maturity and unite them in Christian service.
In CMC, WSCS encourages women to arise as Women of Christ, to spread His message of love and salvation, to make Him known and shine His love, to use our gifts and talents in service and give God all glory and praise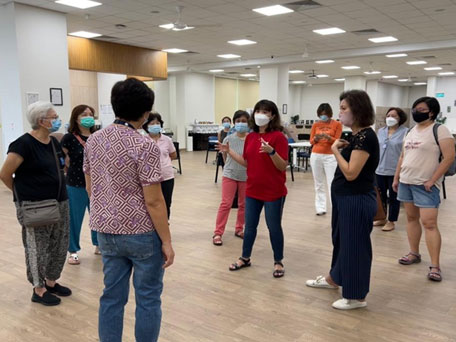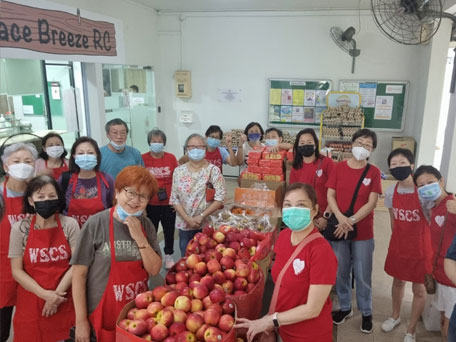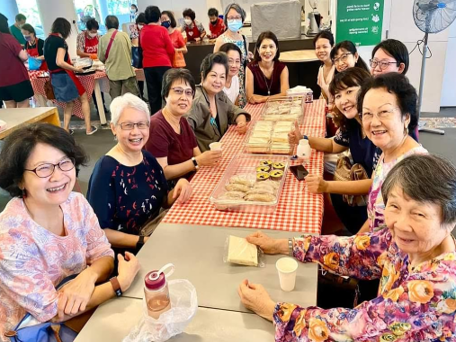 Discipleship & Nurture – Empower Women Through God's Word & Fellowship
The Significant Woman
The Significant Woman is a discipleship course conducted over 8 lessons and utilizes life-coaching methods to equip women to discover and lead a life of significance for God. It combines the Word of God with biblical life principles and is presented in a warm, caring and secure environment, allowing ladies to apply what they learn in their daily lives. This course is suitable for any woman in different seasons of their lives seeking a purpose-driven life.
Women In Christ Connect
Ladies come together on alternate Mondays (except during the school holidays) to worship, pray, learn, and support one another through life challenges.
Outreach & Social Concerns – Service To The Community
Ladies participate quarterly, in the Community Fridge Project, where basic food necessities are distributed to selected residents in the East.
Ladies also volunteer twice a month at the Eunos Senior Care Centre to celebrate monthly birthdays as well as conduct art and craft activities for clients of the Centre.
Missions – Bringing God's Word Beyond Borders
Creates awareness and opportunities for volunteers to grow deeper in the heart for missions, be it abroad or at our doorsteps, reaching the world for Christ. Collaborations with various NGOs; namely Crossroads, Ambulance Wish Singapore, Priscilla Center (in Hanoi) form the core program.
Witness & Evangelism – Outreach To The Community
Organises outreach-based activities as platforms for evangelism, such as health and wellness talks, women's conferences for pre-believing ladies and ad hoc outreach activities.
Local Church Activities such as breakfast food sales and annual fundraising sales are organised to raise funds for our activities and beneficiaries such as Methodist Welfare Services, Ambulance Wish Singapore, Crossroads at Operations Mobilisation, Eunos Care Centre, etc.
Visit our Events page for more information on events listed. For any enquiries, please email [email protected]