Reach Out
How Can I Bless Others?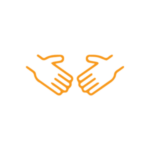 Reach Out and Be a Blessing
Join us in our outreach programmes and be a vessel of Christ's love to those in our land and overseas.
Indonesia (Bintan)
Trips will occur on the 2nd weekend of every month. Activities include programs for the local children and reaching out to families through home visits.
We Need
Teachers and anyone who loves children to run the kids ministry. It will be very helpful if you can speak simple Bahasa Indonesia or Dialect (Teochew, Hokkien and Mandarin).
To Note
Accommodation is at a simple hotel in the main town. Team members will need to ride a long-tail boat to the fishing village – requires steady footing to board the boat. This trip can serve as an exploratory trip for first timers.
Upcoming Trip Details:
Dates: 11 to 12 March 2023
Cost: $180 per person
Team Leader: Chris Tham
Pre-Trip Training: 26 February & 5 March (Sundays)
Priority will be given to repeat Trippers. For more information and to register, email william.tan@cmc.org.sg