Serve
How Can I Help Out?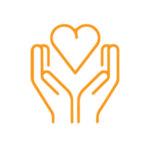 Serve God and One Another
Discover where you can use the gifts and abilities that God has blessed you with!
ChristKidz (Children's Ministry)
If you are interested to get involved in any of the areas listed, email [email protected]
*Shortlisted individuals might be interviewed to assess suitability in the desired areas of service
Family Life Ministry
Marriage Mentor
Lay Counsellor
Parents Supporter
Caregiver Supporter
Workshop Facilitator
Coach
Befriender
If you are interested to get involved in any of the areas listed, email [email protected]
Grace Fellowship
Teaching Bible Study to our Domestic Helpers.
Conducting skills-based activities (e.g. craft, music, etc.)
Grace Fellowship Committee
If you are interested to get involved in any of the areas listed, email [email protected]
Hospitality Ministry
Intentional & Purpose-Driven Hospitality
The Hospitality Ministry serves God through the gift of Welcome by enabling an environment of love, care, comfort and encouragement to enhance the worship experience of all who enter the gates of CMC.
Ephesians 2:8-10 & Galatians 5:13 tells us that we were saved and set free by Jesus, to do good work and serve others humbly in love! After all, Jesus came to serve! So join us, and be a part of displaying Christ's love to all who visit and worship in CMC!
Car Park Wardens
The role of the car park warden requires one to be friendly with a ready smile, yet firm and alert. The car park warden assists in traffic control and vehicular movement, ensuring safety of motorists and pedestrians before and after services. As the first point of contact for worshippers arriving at God's house, the warden exudes a hospitable first impression which will go a long way in making visitors and worshippers feel a genuine welcome, thus an extension of God's welcome.
Requirements
Patience and a cheerful disposition.
Commitment
– We require at least five persons for the 10.30 am service
– Warden will need to report for duty from 9.40 am – 10.40 am
– Warden can be stationed at either CMC or SPS
– Any age/gender welcome
– Person must be relatively fit – meaning able to stand for an extended period
Worship and Music Ministry
The Worship & Music Ministry serves to help worshippers encounter God intimately during service so that they will experience God's healing, renewal, transformation, and commissioning.
The ministry is currently recruiting for the following roles
Traditional Service: Chancel Choir, Organists, Pianists
Contemporary Service: Vocalists, Acoustic Guitarists, Electric Guitarists, Bassists, Keyboardists, Drummers
Both Services: Audio Visual Team (Sound/Audio, Words, Camera, Lights)
CMC Strings: Violinists, Violists, Cellists
If you are keen to use your skills or giftings in these areas, come and be part of the team!
For any enquiries, email [email protected]