Connect
How Do I Find A Community?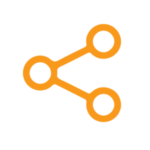 We are not meant to live alone. A life in God's family enables us to better face life's challenges together.
Find a community in CMC that suits you!
Care Group Ministry
In Christ Methodist Church, we believe that being in a small group community plays an important role in effective discipleship and building meaningful relationships. The care group is a place where you can be part of a healthy, fun and life-changing community that worships, cares, encourages, equips and empowers while hanging out together. To fully taste the flavour of the Church, come join us as we do life together!
Join one of our exciting Care Groups
Youth
Young Adults
Adults/Families
Senior Adults
What is a Care Group about?
Growing Spiritually
Drawing closer to God and growing through His Word, worship and friendship
Transformed Radically
Allowing God to mold and bring about victorious life change in Christ
Relating Authentically
Building deeper and authentic relationships with one another
Reaching Out Intentionally
Stepping out together in obedience to be neighbours to the lost, least and last
Baptism & Membership
To be eligible for reception into membership, please note that you should have been worshipping in CMC for at least six months, and attending a Care Group for at least six sessions. All membership candidates, whether by transfer from other denominations or other Methodist churches, will have to attend the full course.
If you are a Baptismal candidate who does not fulfil the aforementioned membership attendance requirements, you can receive baptism but not membership. You can be received into membership once you fulfil the attendance requirements within two years of attending this course.
Stay tuned for the next run over the Christmas season.
ChristKidz (Children's Ministry)
From worship, learning, fun activities and building of relationship with God and with one another, our age-appropriate activities break down biblical teachings in ways your child can understand.
ChristKidz aims to work towards making the ministry a vibrant place for those serving and those being served, providing the overall emphasis and focus on the teaching of the Word, building of a Christ-like character and imbuing the meaning and importance of being passionate for Christ and loving our community into the lives of our next generation of leaders.
Come and join us!
For all ages (Early Childhood to Primary 6)
2nd to 4th/5th Sunday of the month
10.30 am
For any enquiries and to register your child, please contact Seet Choon Chien at choon@cmc.org.sg
IGNITE (Youth Ministry)
IGNITE is the youth ministry (13 to 21 years old) of Christ Methodist Church. We passionately believe in journeying with every young person as they strive to be disciples of Christ in their families, schools, and other spheres of influence. It is our desire to see young people shape culture by being bold, pure, and love, and to be Champions of His Kingdom, and Servants of His House. 
Come and join us!
2nd & 5th Sundays, 10.30 am
Our Activities
David's Mighty Men (DMM)
DMM is a male-only discipleship group that strives to establish an atmosphere conducive towards building strong accountable friendships, to build an encouraging community open to men from all walks of life, and above all to bring up men sold out for God. It is a safe place where boys of all ages can gather for fellowship, devotion, discussion, prayer, and more. We meet every 4th Friday of the month at 7.30 pm.
Mustard Seed (MS)
MS is a female-only discipleship group that seeks to develop spiritual disciplines such as worship, scripture reading, and prayer through the fellowship of Christ-centred girls regardless of age or personality. We draw from real-life applications from biblical lessons and form accountability groups so that we can journey as one community and run this race with perseverance. We meet every 1st and 3rd Thursday evenings of the month at 7.30 pm.
Prayer Campfire
Prayer Campfire is a youth prayer meeting where young people can come together to pray and contend for areas close to their heart. We believe that breakthrough begins with prayer and it is a wonderful thing to hear the sound of young people praying for their generation. We meet every 2nd Wednesday of the month at 7.30 pm.
IGNITE Youth Camp
IGNITE Youth Camp is our annual event at the end of the year where we gather youths from ages 12 to 21 years old for a 4D3N-stay at an external venue. It is a life changing experience with games, bonding, meals, and worship sessions to encounter God.
There are many areas of service in IGNITE ranging from befrienders, ushers, and worship team, to games, missions, and communications. There truly is a place for everyone.
For any enquiries, please email ignite@cmc.org.sg
Glowing Years Ministry (GYM)
The Glowing Years Ministry is a senior members' fellowship group. Any CMC member aged 45 years old and above is automatically a GYMer! In recognition of the need for every individual to be an active member of a larger social unit, GYM provides a platform for our members to maintain and improve our mental, emotional, physical and spiritual selves. We fellowship and enjoy ourselves with talks, tours and teachings.

GYM provides and creates the opportunity to embrace a fulfilling life in Christ, through social activities and the learning of God's Word. It is a God-centered Ministry that is also vibrant, exciting and fun-filled.
For any enquiries, please email info@cmc.org.sg
Our Activities
Songs of Yesteryear
Our monthly gathering promises a time of fun, fellowship and food! Join us as we sing (and dance) along to classic songs, listen to the Word and enjoy each other's company over makan. We meet every last Friday of the month from 2.30 pm to 5.00 pm.

Ukulele Jam
Grab your ukulele and jam along with us! We meet on the 1st & 3rd Tuesdays of the month from 2.30 pm to 4.30 pm.
Women's Society of Christian Service (WSCS)
Women's Society of Christian Service (WSCS), is a ministry within the Church for women of all ages. The main purpose of WSCS is to help women grow in Christian maturity and unite them in Christian service.
In CMC, WSCS encourages women to arise as Women of Christ, to spread His message of love and salvation, to make Him known and shine His love, to use our gifts and talents in service and give God all glory and praise
Our Activities
Cradle Ministry
We seek to bless new-borns and their mothers through visitation and a gift, prayer and encouragement.
Missions Trips
Mission trips to neighbouring countries like Vietnam are planned annually. Interesting projects like a Book Reading and Craft Festival in a farming suburb or a healing ministry for women ex-drug addicts are set up on some of these trips.
Service to the Community
This includes monthly visitations to homebound church members, families under our church Financial Aid Scheme and weekly activities for the elderly in GoodLife Centre at Marine Terrace.
Sculpt and Tone
Weekly classes for women are conducted so that our pre-believers can fellowship with other Christian women in a conducive and pleasant environment. Ladies strengthen their bodies and mind as they exercise to Christian worship songs.
The Significant Woman
This is an 8-week course based on six life-based biblical principles to equip women to lead lives of significance.  This is suitable for any woman in different seasons of their lives seeking for a purpose driven life. The course typically begins in March and ends in July each year.
Women in Christ Connect
We come together on Zoom on alternate Mondays except during the school holidays to worship, pray, learn and support one another through life challenges.
Come and be part of our exciting ministry!
Visit our Events page for more information on events listed. For any enquiries, please email info@cmc.org.sg
Mandarin Ministry
Our Mandarin Ministry is catered to Chinese Nationals. Here, we aim to create a space for Chinese Nationals to know God, to grow in their faith, to trust in the Lord and to live out the love of God in their everyday lives. 
Come and join us every Sunday at 10.30 am!
Cantonese Ministry
The Cantonese Ministry has been at Christ Methodist Church for over 20 years.  We reach out to Cantonese speaking family members and friends of the English congregation and those in and around the vicinity of our church. We encourage members to walk more closely with Jesus by studying the word of God.  We provide support for those who are unable to attend Sunday service on their own by making home and hospital visitations.  
For any enquiries, please contact Mrs Fanny Chiang at 9728 9148
Hokkien Ministry
Join us every Thursday at 2.30 pm!
The Hokkien Ministry provides a weekly service in Hokkien for worship and spiritual renewal. It seeks to minister to the needs of the members and to encourage them to grow in the Lord, through service and reaching out to their loved ones. 
For any enquiries, please email info@cmc.org.sg

Grace Fellowship
Grace Fellowship is a ministry for Foreign Domestic Workers of any nationality.  Attendees are helpers of CMC members and from the wider community. Besides providing spiritual nourishment through weekly services, the ministry also provides prayer support and regular cross-cultural adjustment lessons for the Foreign Domestic Workers.
Come and join us!
Bible Study
1st Sunday of the month
2.00 pm to 4.00 pm
Fellowship
2nd to 4th/& 5th Sunday of the month
10.30 am to 12.00 pm
For any enquiries and to register, please contact Hoi Kok Fu at kokfu@cmc.org.sg
Family Life Ministry
Glorifying God as a Christ-centred Family
The Family Life Ministry (FLM) is committed to nurturing, strengthening and empowering families that reflect Christ in the home, in the church and in the community.
It does so by offering a wide range of programs and support groups that target the key family relationships of marriage, parenting as well as provide care for caregivers (those caring for ill, elderly or disabled family members). We believe that as families are nurtured in accordance to God's values, strengthened in His love and empowered by His Spirit, they will be channels of blessings to the rest of the church and to the community.
Programs
Marriage Preparation Course – A seven session marriage preparation workshop which includes relationship assessment and mentoring components.
Marriage Enrichment – Marriage mentoring, Alpha marriage and other marriage workshops.
Parenting – "Growing Kids God's Way" course  and various talks on parenting tweens and teens.
Counselling Skills – Training through Back To School courses.
Support Groups
Fathers Support Group – Elijah 7k prayer group, Active Father's Group & Dad's for Life group, fathering workshops.
Mothers Support group
Caregivers Support Group
Visit our Events page for upcoming runs of these programmes and groups. For any enquiries, email flm@cmc.org.sg