INTRODUCTION
Being a Christian goes beyond attending worship services, serving in a church ministry, or meeting with your Care Group regularly.
Jesus said in Matthew 4:19, "Come, follow me, and I will make you fishers of men."
We are called to follow Christ, and He will, in turn, make us fishers of men. By following Christ, we are to be like Jesus in His being and His doing.
This is where the 4 Essentials come in:
Word & Spirit Life
Prayer & Devotional Life
Personal & Relational Life
Ministry & Missional Life
OUR ROLE MODEL
Throughout His earthly ministry, Jesus embodied all the 4 Essentials. He is the living Word of God, and His mission on earth was led by the Holy Spirit. He prayed unceasingly and devoted Himself to the Father and the Father's will for Him. Jesus was perfectly holy. He was kind, gentle, and loving. His exemplary personal life emanated authentic relationships with the people around Him. He demonstrated unconditional love to lepers, adulteress, children, tax collectors, etc. He embraced the last, the lost and the least, those rejected by society. He also went about from city to city to minister to those in need – healing their sicknesses and delivering them from evil spirits. He preached the Kingdom of heaven and reconciled lost sons and daughters to the Father.
Jesus is our ultimate Role Model – just as He embodied the 4 Essentials, as His followers, we need to do likewise. In this New Wineskin season for the church, we are implementing a discipleship journey that involves small group and one-to-one mentoring which we believe is the most effective way to make disciples who will continue to make disciples for generations to come.
OUR OUTWARD ACTION
This discipleship journey will require hard work – it is time-consuming and often demanding. But it is also fulfilling because this is what the church is meant to do and be. And our vision for what Christ Methodist Church ought to be is well-articulated in Vision 2025: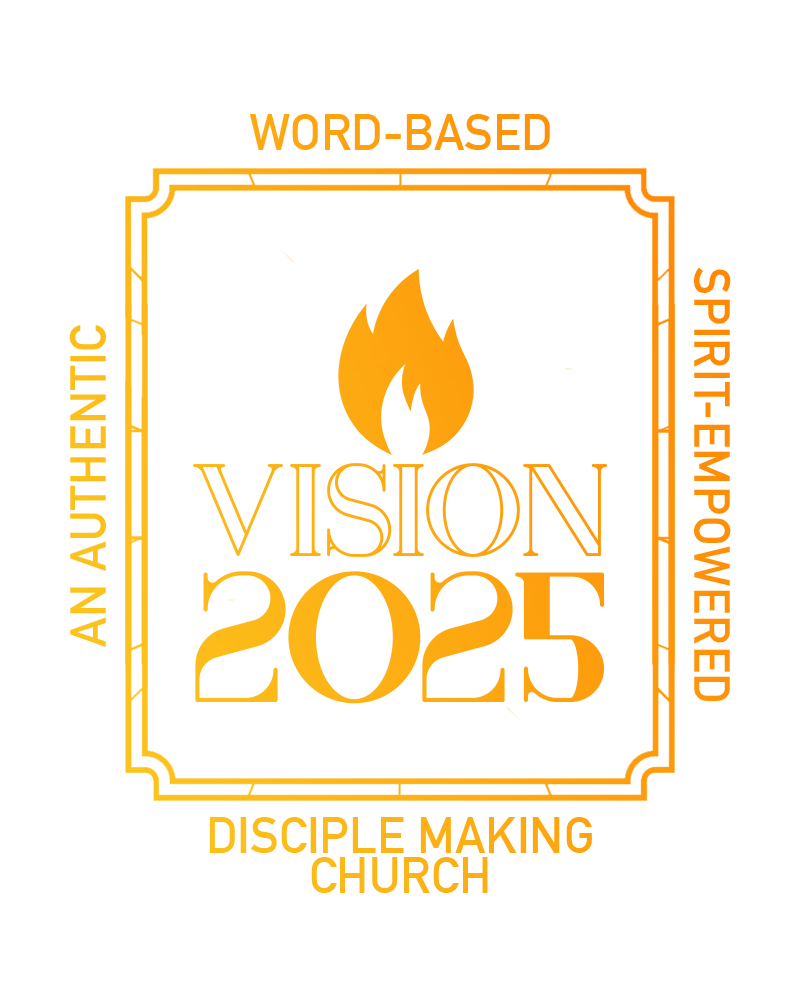 So, let us brace ourselves for an exciting journey ahead as we delve deeper into the 4 Essentials, allowing God's Word to take root from within our inner being. Be open to the Holy Spirit's guidance as we strive to achieve Christian perfection through the outworking of the 4 Essentials in our lives.